Cash for Cars Bundoora
Cash For Cars Bundoora is best place to get rid of any kind of used or scrap car. In fact you can get cash for any car, van, truck, 4wd or bus that is old, scrap, junk, damaged or even unwanted. Without any headache and time waste, we come to your place to pay you money and remove your vehicle on same day. Get cash upto $18,999 on the spot with no pickup charge Melbourne wide.
Cash for Cars Bundoora
Whenever you feel that you are tired from your vehicle and you don't need it anymore. In three simple and easy steps, you able to sell your car from your property or any location around Bundoora. In order to start the process, just give us a quick call and let us know what kind of car do you have. Get free quote via phone and email and book it with us if you happy with our evaluation. We send our car removal Bundoora team to pick up and payment of your car. And this process complete as fast as quick in just 2 hours.
Cash For Cars Bundoora offers a variety of services like cash for cars Bundoora, free car removals Bundoora and car wreckers Bundoora. We are most reliable and trust worthy car buying and removal company in Bundoora. We are buying cars, vans, trucks and 4wds from last 10 years and our top paying policy to all vehicles has made us top car buyer. So, whenever you feel you need to trade in your vehicle, then your top priority must be Cash For Cars Bundoora.
Get Cash For Cars in Bundoora – Up to $18,999
Cash For Cars Bundoora offer cash for vehicles without any delay. In these days where everyone looks best deal for their vehicle, we offer top prices for any kind of used, old and scrap cars, vans, trucks. Our policy to beat other genuine quotes have made us best car buyer in Bundoora. When you call us, we carefully listen your vehicle details. And after analyzing it, we sort out best cash price for you. We buy all registered and non registered vehicle from Bundoora area. Our price for any vehicle starts from $50 and can go up to $18,999 depending on your specification of your vehicle. So we always ask you to contact our team. We give free quotes via phone, email or even you can fill our online quote form.
Get Cash On The Spot For Any Make or Model
Sell your unwanted vehcile today and get cash paid instantly! You'll get best cash for your vehcile, free car removal and pick as well as all the transfer paperwork done without any trouble and time wasting.
Car Removals Bundoora – Free Collection
You might struck in a situation when you fail to move your car due to mechanical problem. You vehicle might be without title or registration and you are unable to sell it. In these kind of situations, our cash for cars Bundoora brings perfect solution for vehicle owners.
With our free car removals Bundoora service in Melbourne, we come to vehicle location with tow truck and pick up your car after paying you instant money. Hence, we offer a complete solution in the form of cash for car removals Bundoora service. Don't waste your time and money in fixing vehicle technical issues. Communicate with our vehicle evaluation specialist and ask for free quote for your car removal.
Cash for Trucks Bundoora – Any Make & Model
We started buying commercial trucks around ten years ago. With the passage of time, we gained experience and expertise in buying and recycling trucks. Nowadays, cash for cars Bundoora is able to offer you unique, reliable and unbeatable quote for your truck. With our cash for trucks Bundoora service, you will be wondering that we are ready every time in pay money up to $18,999 for all European, American, Japanese and Asian trucks. Besides, our team can arrange free towing and removal in case if your truck is not running or in junk smash scrap condition.Above are just an example of the Trucks we buy, if you have a truck that is not listed above please contact us and we will love to work out the best possible cash price for your truck. Our cash for scrap trucks Bundoora service make sure your are getting best money out of your unwanted truck.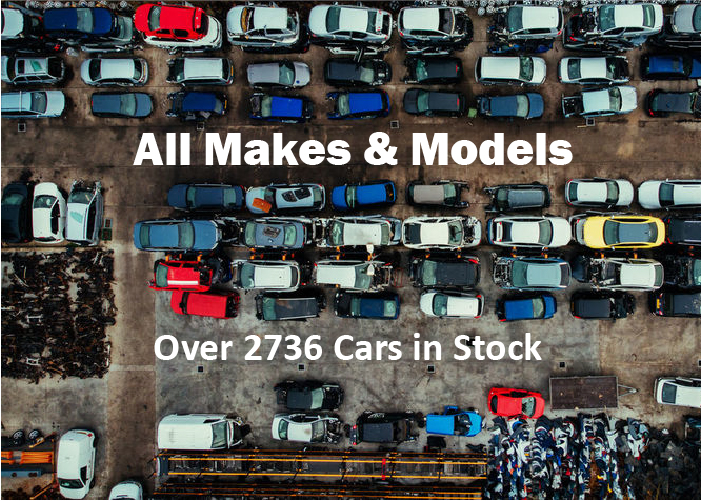 Cars Wreckers Bundoora – Salvage & Recycling
If you have come up in a situation where you don't have any option rather than wrecking your car. Then cash for cars Bundoora will certainly help you by offering cash for disposing and recycling cars, vans, trucks and 4wds. With out car wrecking Bundoora service, We separate vehicle useful components and resell them at cheap prices and remaining car shell we use for scrap metal. In this way, we are able to give decent money to car owners for their wrecked vehicles. So, whenever you need to wreck your car or looking for cheap parts, then ask your query at our customer care.
Why Cash For Cars Bundoora is Best
We assure you that no other auto dealer can match the free services that we offer to our customers and car owners. Hence, we are here to service you in paying best money and other related services. We offer a wide range of car removal, wrecking and buying services throughout Melbourne. Just contact our expert which service you after and sell your car on spot.And so there are plenty of reasons that can inspire any car owner to choose cash for cars Bundoora. Our business alternative is car wreckers Bundoora because we wreck, salvage and dismantle vehicle for parts and metal. Depending on the condition, look, make and model, we can evaluate your vehicle at various prices. Apart from that, you can get useful parts for your earlier model at fair price from our wrecking depot. Which can be one of the following:
Our policy of beating all price quotes from other companies
Same day paying money for all late and earlier makes & models
Offering free towing and collection service for all car removals
Service areas include almost all metro suburbs of Melbourne
Buying all types of cars, vans, trucks as well as buses and 4wds
Car buyers of junk, rusty, smash, scrap, broken and old vehicles
Our service include dismantling old vehicles for cash in Melbourne